GB Liners Wins the ARP Award for Best Moving Company 2017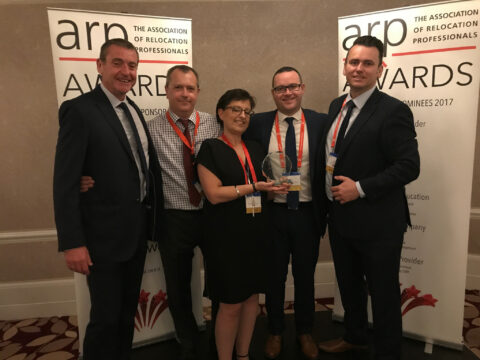 At the annual ARP awards dinner on Thursday 22nd June, GB Liners were crowned Best Moving Company 2017. With some very strong competition GB Liners were praised for our entry and are absolutely thrilled to have been recognised in this way.
Attending the dinner at the fantastic St Ermins Hotel, SW1 (glory hunting some say!) was Group International Director Jeremy Loney, Sales Support & Development Manager Diane Hayden and Account Managers Mark Burnett, Chris Duddle and Andy Hawtin, who all may have partaken in some celebrating into the small hours of Friday morning!
A huge thank you must go out to Tad and his team from the ARP for putting on a wonderful evening. Looking forward to next year!
Full details of all the winners here https://www.arp-relocation.com/?p=arp.awards.2017
Back to News